I have been reading an article in the latest Fine Woodworking Magazine on the furniture of the late George Nakashima. He built much using huge slabs. His daughter is still running the company and the article showed some tables with tops made from live edged slabs, with cracks and other "beauty marks" included.
Got me thinking about some of the wood in my stash and I went digging
I was thinking of some cocobolo that had "voids" similar to some of those in the Nakashima table tops, and how I might work that into a guitar.
So I found a cool billet and cut these sides

I plan to bend these and clean up the edges of the voids so they will function as soundports
A closer look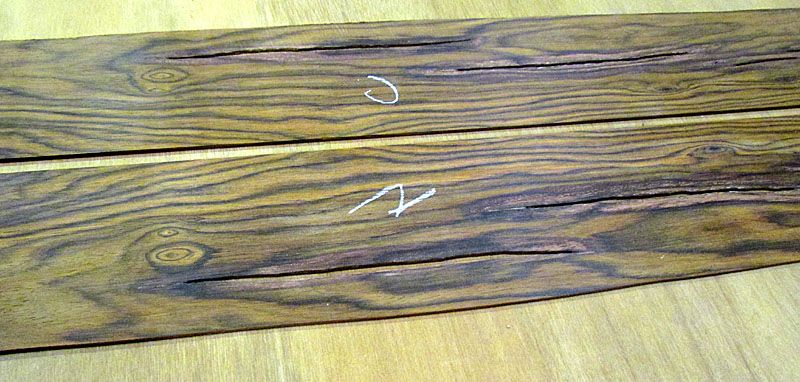 Now for a back. I went through all my stacks of resawed cocobolo backs and did not find anything that would work. Seems like when I am looking for flawless stuff, I find lots with "defects", but..... So, anyhow, I dug through a bunch of uncut boards and planks, but still nothing that I was satisfied with. So I remembered this stack of back billets from logs I bought 9 or 10 years ago. I had resawed many of the better ones, but there were about a dozen and a half 3" or so thick ones that had flaws in one face. Checking these showed most of them to be better than I had remembered, but I found one that when I cut 4 slices off, the last 2 seemed workable.
So here is the back set that I plan to use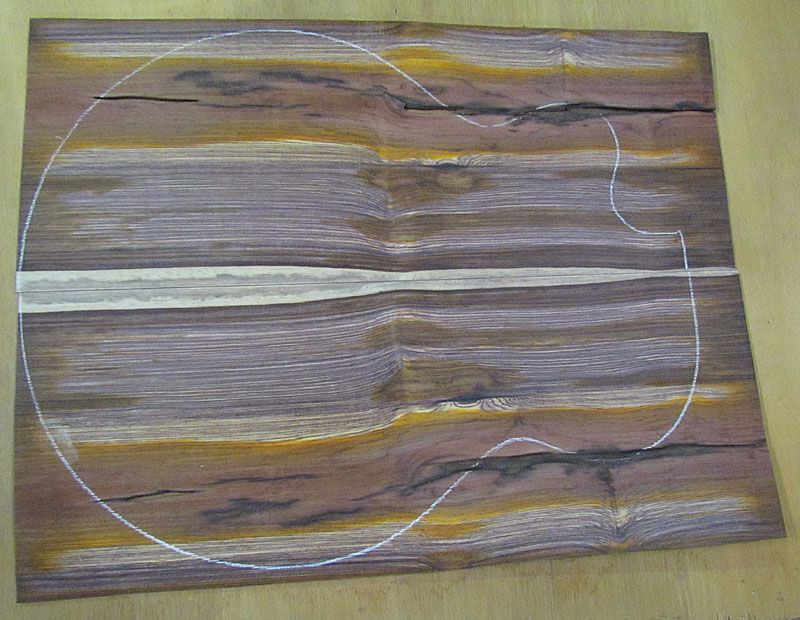 And a closer look to better show the voids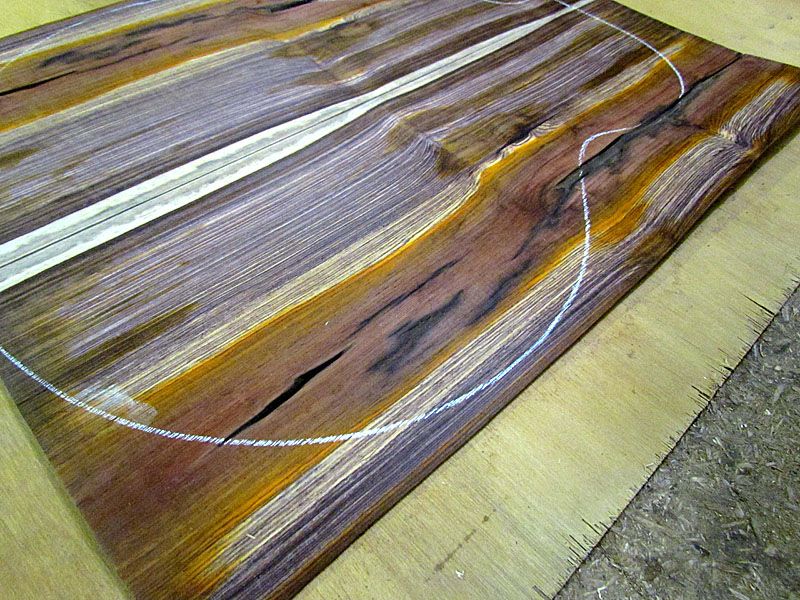 Don't panic over the colors of any of this wood. I just resawed all of this yesterday and it has not begun to oxidize .
I will be using a few butterfly keys across some of the voids as needed to stabilize, playing things mostly by the seat of my pants as I go along. Should be interesting.
Oh, and so far here is the top that I might use.
Stay tuned, and, no, I have not lost it
G